The Doro 5030 makes it easy to stay in touch while giving you vital features. It's ideal for older users or those who want an easy-to-use device - and comes at a great price, too.
Texts and calls made simple With well-spaced, easy-to-use keys and no-nonsense menus, making calls and sending texts is effortless. For a hassle-free phone experience, it's clearly and simply got to be the Doro 5030. Perfect for senior, elderly or first-time users.
Accessible and adjustable The 5030 is compatible with hearing aids, and offers enhanced loud and clear sound, making it ideal for someone with a hearing impairment. Adjustable text sizes and background colours also make it highly accessible.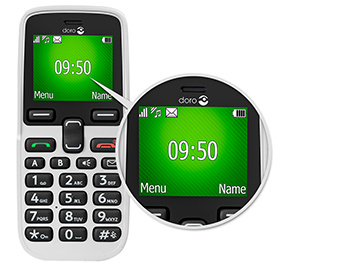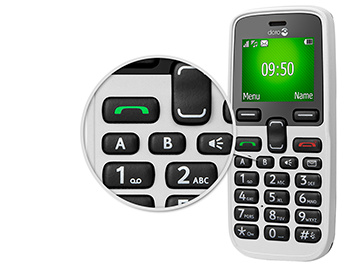 Tailored to you With the Start up wizard feature, you can set text size, ringtone and volume just how you like them, from day 1. Attach key phone numbers to buttons for one-touch calling - so it's even easier to stay connected to your friends, family and support network.